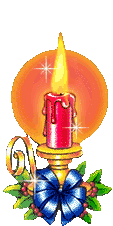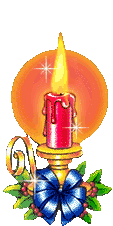 Welcome to ETV-Plus.com

Stay-Tuned throughout the holidays and into the new year for new videos and releases right here On-Demand.
Now Playing
Live On-Demand
TOMBOY II
Just a little off the top.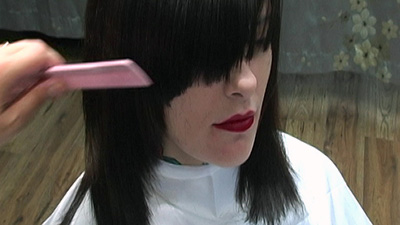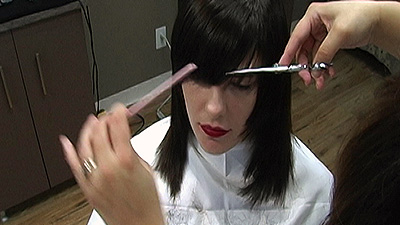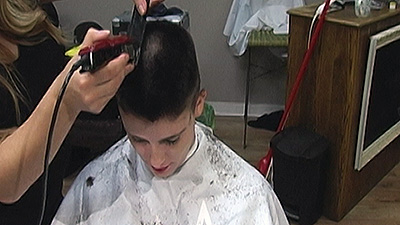 ---
Available 24/7 On-Demand
Hair
Academy
Buzzcut DIVA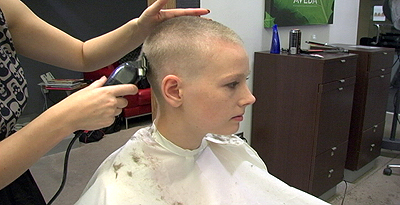 With great pleasure, we introduce to you our feature Buzzcut Diva. This beautiful blonde 23 year old college student was thrilled to join us in blasting off our latest series "Hair Academy." In this 58 minute feature Amelia's first cut begins with a graduated cut with a soft nape and uniform top back section point cut and a sectioned out fringe.
In the second cut, the sides and back are finely clipped using a ¼ inch clipper guard while the top is blended to create a faux-hawk style.
The third cut consists of a tightly buzzed clipper cut around the sides and back with no guard then blended with a 1/8 inch clipper guard. The top is buzzed to a neat ¼ inch to finalize this superb haircut.
Watch them all now exclusively On-Demand 24/7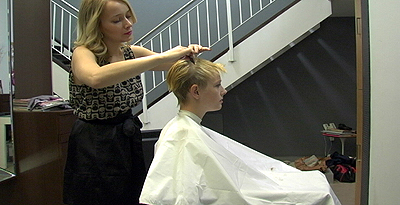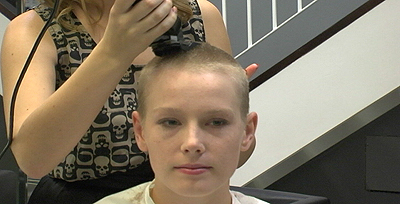 Watch them all now exclusively On-Demand 24/7
Previews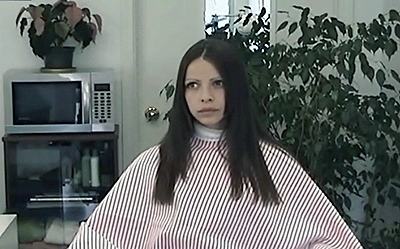 The On-Demand website features 500+ full length haircut videos and growing.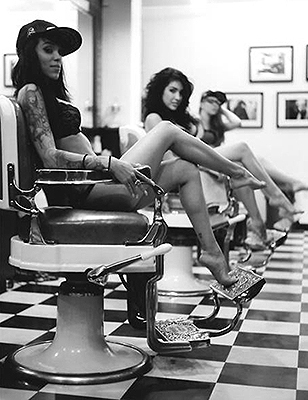 Offering the largest variety of hair-related video material on the internet.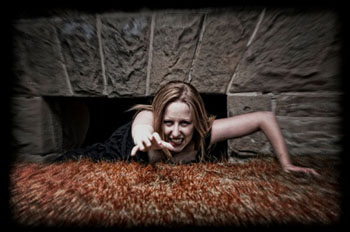 With new material added regularly, On-Demand has something for everyone.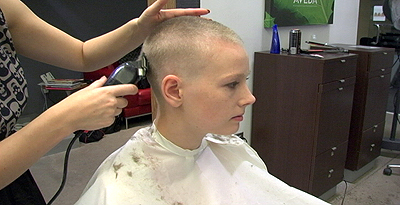 Best of all, the videos are viewable on just about any computer, browser and mobile device.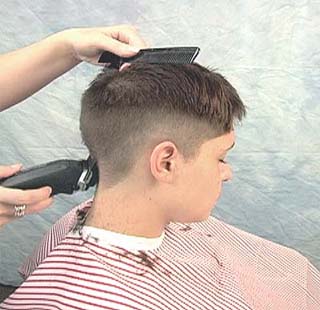 View them anywhere, anytime.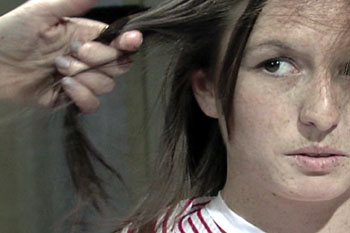 ETV On-Demand is a premium member's subscription site with subscriptions starting at $25. Cheap, affordable and very much worth it's while. Your going to love it.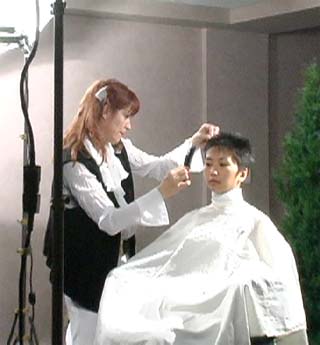 Getting around ETV is now easier then ever.
We've now made it easier then ever to navigate the ETV website.

On the top right-hand side of each page "Self Serve" will allow you to click on a link to go to any section of the site including special sections dedicated to the newest and latest producers on the market.

On the top left-hand side of the main (home) page only you'll see the "quick links" which provides quick on e-click links to all the latest video material released. Click on any of the links and you'll go directly to the new videos.
If you have any questions about navigating this website or questions in general please click on the "Customer Support Center" link in the above "quick links" menu.